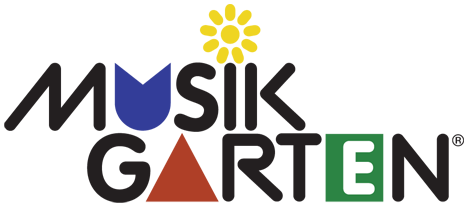 & Music Explorers, Music Makers Classes
~2022-2023 Policies~
(Download our full pdf policies by clicking here)
1.) Registration is considered complete once the all of the following has occurred: Parent/guardian submits the online enrollment form, registration fee is paid and payment plan is set up/collected.
2.) Payment Tuition at Maggie's Music Academy is pre-pay. Families have three options regarding payment: a) Tuition for the year (enrollment thru May) can be paid in full up front (at a 5% discount), b) Post-dated checks for Sept-May dated the first of each month can be submitted upon enrollment (we will deposit them on the date of the check), or c) Monthly deductions toward the year's tuition can be made through auto-pay.
We accept cash, check, credit cards and PayPal through MyMusicStaff. All payments are receipted and are kept current in your MyMusicStaff account. Checks can be mailed to us at: Maggie's Music Academy, PO Box 2344, Franklin NC 28744.
3.) Commitment- When you enroll, you are making a commitment to classes for an entire school year (September thru May). A 30-day notice is required for all terminations of lessons/classes.
4.) Materials- Materials may be needed for some group classes & private lessons. We will never order materials without first communicating and ensuring approval with the family first. Any materials that we purchase will need to be paid for in advance. (We do not sell books/materials, only order them for you.)
5.) Discounts: We offer a 10% same-household discount for siblings/parents/guardians. And a mult-class discount of up to 10%. We also offer a special MoveMore Fitness discount for new enrolless with prior MoveMore memberships as of July 30th, 2022. These offers cannot be combined and are only good on tuition. There is a 15% cap on tuition discounts.

6.) Dropping Class/Refunds: Books/materials cannot be returned/refunded. If the same or similar class is offered at a different time during the week, families can make up absences by attending a similar class (please let us know in advance so we can plan accordingly). Sorry, we cannot give refunds once the term has begun. A 30 day notice is required to drop class & stop payment.
7.) Attendance Policy: We understand life happens, kids get sick, parents have to work late sometimes, etc.! It is okay to miss a class. Please provide the courtesy of messaging us in advance to let us know your family will miss. (And feel better soon!) Makeup lessons are available to private lessons only and are available with 24-hour notice (week's notice preferred). Scheduling make-ups are the responsibility of the family and should be scheduled during the lesson time or by emailing admin@maggiesmusicacademy.com. Makeup credits expire 30 days after date of issue/missed lesson.

8.) Minimum Class Size: In most cases, a minimum of 3 families must be registered for class by the beginning of the week of class in order for the class to make. (Exception: choir ensembles have a minimum of 6.) If this does not occur and class is cancelled, families will receive a 100% refund or the option of transferring to another class/time. Class registration will close once the student maximum is reached and an additional class may be offered.
9.) Social Media & Media Release: We utilize print & social media to celebrate our students and their accomplishments and to advertise for our classes. We reserve the right to take pictures and videos of class happenings for publication in print and digital media, including social media. Families may opt out of their child's face being included in these medias at the point of registration on the registration form. It is possible for MMA to use these photos & recordings for advertisement purposes even after a student has left the studio.

10.) Class Procedures: Please try to be a few minutes early to give your child(ren) a chance to adjust to the setting. Please make sure kids use the restroom prior to class starting.
For Family Music Classes (Ages 0-3), an adult is required to stay and participate with the child ("family music" style). We sit on the floor, so wear comfortable clothing and kindly remove your shoes (especially in babies/toddlers class). Please leave food, toys, pacifiers, drinks, etc. at home or in a diaper bag. ***Due to the auditory nature of this class, it is vital that adults set the example and encourage children not to talk or make noise during class unless prompted to do so. If needed, please step into hallway or back of the room for a little break. If student has special behavioral needs, please make sure we are aware so we can best accommodate and help our young learner get the most out of this experience!
For ages 4+, students can be dropped off for the 45-minute class. If family chooses to stay, we ask that they stay in the seating area quietly and keep distractions to a minimum. A small play-space is provided as a curtesy to our families as long as behavior isn't considered abusive to equipment or others. For your children's safety, all children in the waiting area must have adult supervision at all times. We are not responsible for injuries or damage to equipment incurred by those in the waiting area.
11.) Weather Policy: In the event that Maggie's Music Academy has to cancel due to inclement weather, Ms. Maggie will give notice as earliest as possible. Every attempt will be made to make up missed classes. In the case of weather getting worse in the afternoon, we may cancel evening classes; every attempt will be made to call or text families involved.
Maggie's Music Academy also recognizes that traveling conditions vary greatly across our attendance zone and often driveways and secondary roadways may still be under ice. Families are encouraged to make decisions that prioritize their safety and the safety of others when considering traveling to lessons. In the event that a family deems it unsafe to travel to lesson, families should contact Ms. Maggie by phone, text message or Messenger with their concern. A makeup credit will gladly be given and the family will be encouraged to reschedule.
12.) Holidays: We take very few holidays and we do not follow school system calendars. Please check our calendar in MyMusicStaff or ask your child's teacher for more information. Major holidays are accounted for in tuition prices (Thanksgiving, Christmas/New Years, Spring Break). See our calendar here: https://drive.google.com/file/d/1ZtoxEn7didZCnvJMfmRYpMQRDGxeVcz8/view?usp=sharing .
13.) MOST IMPORTANTLY: All children learn at different rates and in different ways. Some children will be quiet in class, others will be active. Some children will do everything perfectly at home, but not in class. And almost ALL children take a class or two to come out of their shell! For our Musikgarten Family Music classes, please do not play the instruments or participate for your child (taking his/her hands and doing it for him/her), but rather, focus on being the example. Your job as the grownup is to be an example to them and play and have fun with your young child, and ensure his/her safety as well as that of other children in the class. As a parent, we know that every child is unique, so relax and let the music work its magic! He/she will participate in his/her own time! :-)